Product Introduction
HDQ Type Electric Device for Class 1E Partial Rotary Valve in Nuclear Power Plant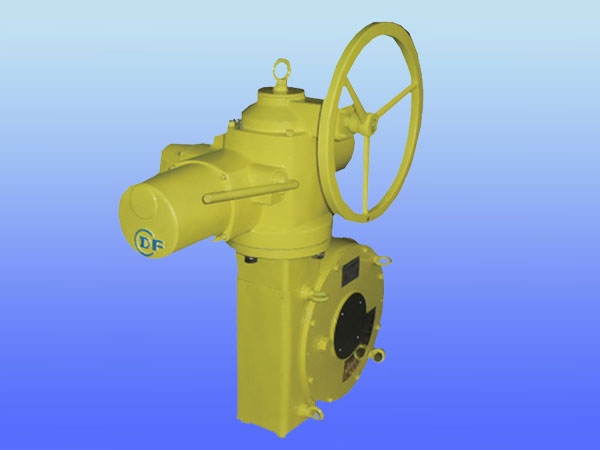 Product overview
HDQ Series 1E Class Valve Electric Device (hereinafter referred to as 1E Class Electric Device) is a double-position valve electric drive device specially designed to meet the requirements of nuclear power plants. It is a superposition structure, which is composed of HZD type 1E Class Electric Device and corresponding worm gear reducer. Suitable for partial rotary valves, such as ball valves, butterfly valves, dampers, etc. The product follows and meets the following standards:
1) IEEE Std 382-1996 "IEEE Standard for Qualification of Actuators for Power Operated Valve Assemblies with Safety-Related Functions for Nuclear Power Plants", equivalent to EJ/T531-2001 "Identification of Safety Valve Driving Devices for Nuclear Power Plants".
2) EJ/T 1022.11-1996 "Electric Valve Device for PWR Nuclear Power Plant".
3) JB/T8528-1997 Technical Requirements for General Valve Electric Devices.
According to the working environment of nuclear power plant, the device can be divided into three types:
Type H1: Used in containment with accident, irradiation and earthquake resistance. (It can also meet the K1 environment in EJ/T 1022.11-96 standard)
Type H2: (a). Used in the containment, with radiation, earthquake resistance, accident-free environment; (b) Used outside the containment, affected by accidents, with radiation, earthquake-resistant environment. (It can also meet the K2 environment in EJ/T 1022.11-96 standard)
Type H3: Used outside the containment, no accident, no radiation, anti-seismic environment. (It can also satisfy K3 environment in EJ/T 1022.11-96)
型号表示方法